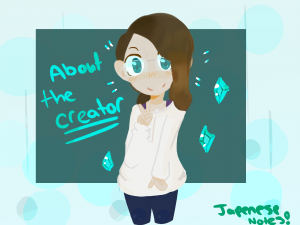 My name is Joanna and I am a graduate of Japanese Studies at University of Warsaw in Poland. I used to work as a translator and corrector for one of the biggest manga publishing houses in Poland as well as Japanese teacher. In 2016 I went to Japan, where I was working for a Japanese company and doing Japanese-English translations.
Although the Japanese language is my passion and I was always learning with pleasure, becoming fluent is really a hard work.
I believe that you can learn Japanese the fastest by putting yourself in the environment and learning through the things that you really enjoy. For example, if you like movies, you could try watching Japanese movies with Japanese subtitles. If you like Japanese music, you could try translating the lyrics of the songs and learn them by heart.
However, unless you spend several years in Japan, most of the sources will be too difficult for you. On the other hand, learning by reading short texts that were prepared for Japanese learners does not feel very rewarding and in most cases it is not fun. That is why I decided to create convenient grammar explanations of real sources – manga. All of the materials that you can find in this website were created by Japanese artists not as a tool to learn Japanese, but as an entertainment.
Why 漫画道 ?
"道" (どう) means "way".
This kanji is being used in many japanese arts and sports, for example:
柔道 – soft way (judo)
剣道 – way of the sword (kendo)
書道 – way of writing (caligraphy)
華道 – way of the flower (ikebana)
I hope that learning Japanese in the way of manga will be fun and interesting for you.
Good luck 🙂
Manga authors:
Chimaki, Pageratta, Eirizo, Sakamachi
Translations and grammar explanations:
Joanna Kochanowska
Correctors:
Yusuke Koike, Grzegorz Waśniewski, Ela Korona, Kouhei Fujita, Karolina Dwornik