NEW CONTENT

---
Meido-san no ohanashi (vocabulary only)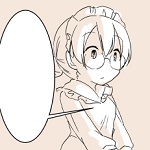 Manga author: Eirizo
Young maid working in a big mansion suddenly loses her job. Luckily she founds a new one immediately, however her new lord seems to be a bit suspicious…
---
Hachigatsu-san to Rokuji-chan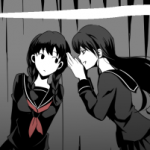 Manga author: Sumio
Manga about Hachigatsu-san (Mrs August) and Rokuji-chan (little 6 o'clock). Each page is based on a different random story generated by Shindanmaker (Japanese joke web service that diagnoses a person by inputting his/her name).
Star Jet Pizza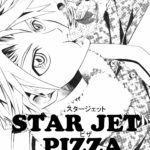 Manga author: Chimaki
A young boy is having first day at his new job as a pizza delivery man – he has to deliver a pizza to general of an army who currently is in the middle of battlefield.
ぺちこ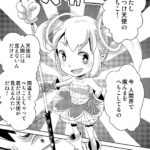 Manga author: Chimaki
Short story about little angel that is teaching people good manners.
 Chima記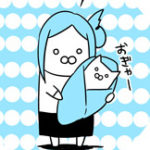 Manga author: Chimaki 
Short story (yonkoma manga) about Chimaki – author of few manga available in Mangadou. 8 short parts shows few scenes from her live from the moment when she learnt that she was pregnant, till the childbirth.
ゾンビ漫画
Manga author: Pageratta 
Ako, a Japanese office worker is coming back from work. Suddenly, a zombie appears on her way. When she thinks her live is over, the one who saves her is… another zombie.
堕天使さんのお話


Manga author: Eirizo 
Little girl is trying to earn money by selling matches on the street. One day he meets big, old guy who claims to be a fallen angel, that cannot go back to his home in heaven.
その扉を開けるのは誰だ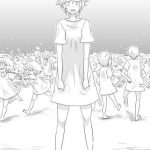 Manga author: Chimaki 
Girl wakes up in a dream, where she is trapped together with hundreds of people, that look exactly like her. She is desperate to find a way out.